Turkey Cooking Safety Tips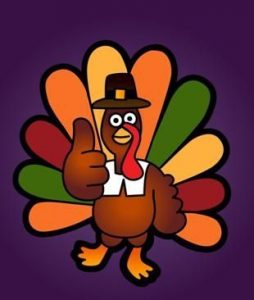 Thanksgiving Turkey

View Photos
San Andreas, CA – CAL Fire reports cooking is the leading cause of residential fires on Thanksgiving Day. They say chefs need to keep a few safety tips in mind when putting on their apron and heading into the kitchen.

1. Never leave your stove, oven, or other cooking equipment unattended.
Many cooking fires are caused by people leaving food in the oven or on the stove and forgetting about it. Food left unattended is the leading factor of cooking fires on Thanksgiving Day making up 30 percent of all cooking fires.
2. Never misuse cooking equipment.
Only use your cooking appliances for what they were designed to do. Do not over fill with cooking oil or put electric appliances on the stove top. Do not put utensils near any heat source. Do not toss hot food, oil, pots or pans into the garbage. Make sure all products are cool to the touch before you throw them away.
3. Check all appliances regularly.
Gas lines should be checked for wear or damage. Check the venting of gas appliances for leaks or clogs. Also, the appliance most likely to ignite a blaze is the stove.

4. Always have working smoke and carbon monoxide detectors in your home.
Only 45 percent of the residential fires started by cooking had a smoke alarm in the home. CAL Fire says working alarms contributed to a drop in death and property loss rates of Thanksgiving Day cooking fires. They ask residents to please check your smoke and carbon monoxide alarms today.
5. Use caution when cooking with highly combustible materials.
Cooking food, specifically, oil, fat and grease can splatter and are the first to items to spark flames and cause serious burns. CAL Fire says never try to put out a grease fire with water. Instead put a cover on the pan, use a kitchen fire extinguisher or smother the fire with baking soda. They say it is important to keep children away from hot oils, grease and fat. It is recommended to keep children at least three feet from all appliances or cooking zones. Remember to check all electrical cords on fryers to make sure they are not hanging over the counter or a fire hazard. Other food, alcohol, starches and plastic can also ignite in addition to appliance casings and cooking utensils.
Also, what the cook is wearing is important to prevent fires. Do not wear long sleeves and loose fitting clothing that could get tangled on pan handles or dip into flames or hot over coils and ignite. CAL Fire says if that happened remember to stop; drop and roll immediately.
One last note, if you are in charge of cooking let someone else answer the telephone and keep your attention on cooking the holiday feast.
Click here for more tips.