Protect Your Pipes Through The Holidays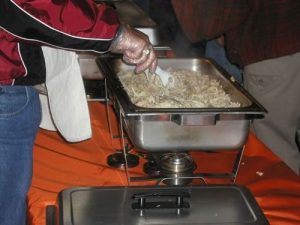 Turkey served

View Photos
Sonora, CA – The Holidays mean cooking up big family meals. Tuolumne Utilities District has a warning for chefs to avoid potential plumbing and sewer disasters. Do not pour fats or cooking oils down the drain or toilets because they could solidify in the pipes creating clogs. That could cause sewer backups and an unpleasant mess that can cost thousands of dollars to clean up.

Here are some tips to ensure you don't end up with a stinky mess on your hands:

• Avoid pouring fats or vegetable cooking oils down the drain because liquid fats solidfy in the pipes and create clogs.
• After grease has cooled, scrape the grease into a container with a tight fitting lid, solidify in the refrigerator before putting it in the trash.
• Never put hard to grind items in your garbage disposal, including poultry skins, egg shells, carrots, celery, pumpkin pulp, banana peels or pasta.
Click here for more information ways to protect your pipes.