Election Extensions Saves Taxpayers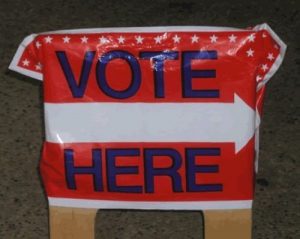 Election Sign

View Photos
Calaveras County, CA – Special districts in Calaveras County are deciding whether to push their elections back a year. Right now, they have elections on the odd year meaning the next election is Novemeber of 2013, but switching to an even year will save money. Special districts have until December 31st to decide if they want to switch their election date from odd to even years. County Election Coordinator Rebecca Turner says this will extend the terms of members on those special districts for one year while saving in election costs.
Turner says, "For special districts that go to election in November of an odd year, currently it cost nearly $4.50 per voter to hold that election. Those who go to election in the odd year in August it cost $1.90 and if they are to move to the even years, it is about 25 cents a voter. So that is a significant savings for the county and taxpayers."
Turner says already a majority of the special districts in the county have signed up for the switch. The switch will extend a few members terms that end in August or November of 2013 to November of 2014. Members don't have to serve the additional year. If they do not, Turner says new members will be appointed until the next election.
Turner says once they have a list of all the special districts that want to make the election switch, the county board of supervisors will have the final vote. That vote is expected to take place in February, 2013.