Dragoon Gulch Trail Expansion Moves Forward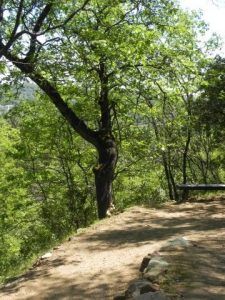 Dragoon Gulch

View Photos
Sonora, CA – Out of six proposals Sonora City Council picks a consulting firm out of Stockton at a special meeting on Monday. The council chose Siegfried Engineering to draft the master plan including the preliminary engineering and design concept.

City Development Director Rachelle Kellogg says this gets the plan moving and is great for residents. She says "The trail is located near town, where people work and live so they can take advantage of it right after work or on their lunch hour." Kellogg adds, "When you're out there you don't even feel like you're in the city. It's like you're in the country. This is going to expand that area so people have an even greater experience out there."
Kellogg says the plan expands the trail from 32 to 102 acres.
The city has received a $50,000 grant from the Tuolumne County Health Department from money it got thanks to the Patient Protection and Affordable Care Act.
The 2.5 mile Dragoon Gulch Trail is just off of North Forest Road.
Click here for a map of the area.