Blaze In Calaveras County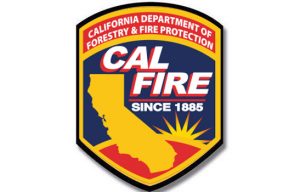 CAL Fire Logo

View Photos
West Point, CA –CAL Fire is battling a five acre fire on Bailey Ridge Road near West Point in Calaveras County. CAL Fire reports multiple engines are on the scene as well as a helicopter, Air-Attack and a tanker. They say no structures are in danger and they have stopped the forward rate of spread. We will bring you updates whem more in information becomes available.
Click here for a map of the fire site.
Update 5pm: CAL Fire reports the flames have been held to five acres. They say 14 engines are on the scene.