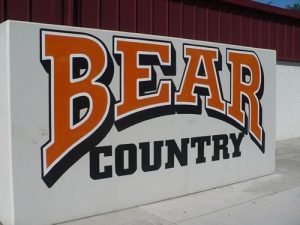 Summerville Bear Country logo

View Photos
Tuolumne, CA — Summerville High School announces that it is pleased to recommend Mrs. Debbie Mager to the Board of Education as the Athletic Director for the 2012-2013 school year.
Summerville High School Principal David Johnstone says he is very excited to work with Mrs. Mager to lead the athletic program in a new direction. The previous Athletic Director was Kristy Dwyer.
Mrs. Mager has been a teacher at Summerville for 33 years; teaching science, physical education, and various other subjects. She has coached a variety of sports teams over the years totaling 21 years at the high school varsity and junior level for several different sports.
Mager has a Masters in Degree in Education with emphasis in Physical Education from Stanford University. Superintendent John Keiter notes, "She is very highly qualified for this position."
In addition to her duties at Summerville High, she is also an instructor in the Health and Human Performance Department at Columbia College.
Mager says, "I am excited for this opportunity and look forward to continuing the tradition of maintaining an excellent athletic program for our Summerville student-athletes and community."
The Athletic Director job was posted on August first through an email sent to applicants within the Summerville District.
At a board meeting Wednesday night several people spoke out against the job opening and in support of the current Athletic Director Kristy Dwyer.