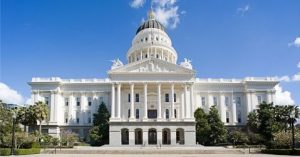 California State Capitol

View Photos
Sacramento, CA — A lawmaker is questioning whether the Attorney General's office is fit to investigate the state Parks Department, which is embroiled in numerous controversies.

Republican Senator Bill Emmerson suggested during a committee hearing Wednesday that lawmakers should consider an outside investigator. His concern arose after it was revealed that lawyers for the Attorney General's office and Parks Department were made aware of hidden money months before top officials said they learned of it. The AG's office has not said what it did with that information.
Also, at the Senate Budget and Fiscal Review Committee hearing, key officials involved in the emerging state parks funding scandal failed to testify despite written requests by Republican leaders.
Senator Bill Emmerson says "Californians are rightfully outraged by the state parks funding scandal and I share in their frustration." He adds "The absence of several officials who were either involved in the scandal or who had direct knowledge of it calls into question how serious the committee is about resolving the parks funding scandal."