CCWD Examining Water Rates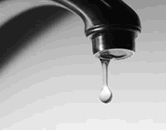 Water

View Photos
How high will water rates need to be in order to maintain infrastructure and demand over the coming years?
It is an issue being looked at by the Calaveras County Water District. At CCWD's meeting this week the Board of Directors will vote whether to hire an outside firm to conduct a rate study. The district recently asked for bids, and the Southern California based company NBS had the top bid of $39,000. It is one of the first steps towards changing the rate structure. CCWD currently has a base bi-monthly fee of $79.00, which includes up to 1,000 c.f. of water per billing. The cost for additional water is based on a tiered system.
Water rates were a hot topic earlier this year in neighboring Tuolumne County. T.U.D. passed a much publicized revised rate plan, after the initial proposal was met by outcry from residents at public meetings.
Wednesday's CCWD meeting begins at 9am in the board meeting room in San Andreas. It is open to the public.