Calaveras County Property Values Drop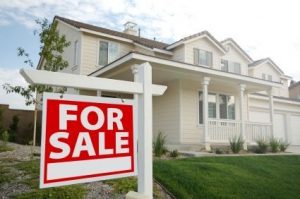 Home For Sale

View Photos
SAN ANDREAS – Calaveras County property values declined 4.37 percent from 2011. That is a drop of $248 million in assessed value reducing the county's revenues by $588,589.

However, that loss in revenue is less than the 10 percent decrease County Assessor Leslie Davis had projected for the year. The higher amount was used as a guide for the 2012-13 $139 million preliminary budget approved by the County Board of Supervisor in June. That budget left a tight contingency fund of only $162,514, nowhere near the $2 to $3 million the staff recommended.
Davis says some may call the additional nearly half million dollars in revenue a windfall, but she doesn't see it that way. She says "The Board cut budget so very tight at the beginning of the year that she thinks they have to be very prudent." Davis adds "The Board also needs to consider very honestly and selfishly where they are going to spend that money." She says they may decide to use the money to cushion the contingency fund or put it towards some of the request from department heads.
One department head that has been very vocal is Sheriff Gary Kuntz. He is asking for five new deputies for the county.
The county hopes to have the final revenue numbers for the county 2011-12 fiscal year by August 17th.
To see where Tuolumne County's property values stand click here.