The Newest Sonora Council Member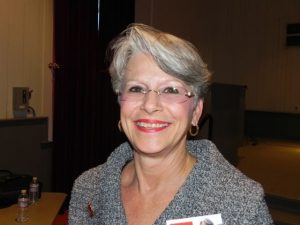 Connie Williams

View Photos
On July sixteenth, the newest Sonora council member completed her first full city council meeting.

Connie Williams was Thursday's KVML "Newsmaker of the Day".

Williams and her husband moved to Tuolumne County in 1994 from Atlanta, Georgia.

"My husband's brother had a home in Copperopolis at the time, and we fell in love with the area. We appreciated all of the seasons and would ski at Dodge Ridge during the snow season," said Williams.

According to Williams, she and her husband both knew that they wanted to retire and relax in the Mother Lode.

After becoming involved in the community, Williams became tired of hearing others complain about why decisions were made about certain county issues.

"Rather than sit back, I put my name in the hat to become a Tuolumne County Planning Commissioner. That way I could become directly involved in the areas of land use planning and the decision making process there," said Williams.

Williams said that the heartbeat of Tuolumne County is Sonora and her passion began to lean that way, which is why she wanted to run for one of the three open city council seats last June.

"My job right now is to learn, to ask questions and anything that doesn't look right to me, to make sure that we've covered it in our meetings," concluded Williams.

The "Newsmaker of the Day" is heard each weekday morning on AM 1450 KVML at 6:45, 7:45 and 8:45am.