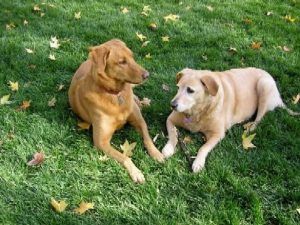 Dogs - Archive Image

View Photos
The Humane Society of Tuolumne County (HSOTC) is dedicated to improving the lives of companion animals and finding permanent and loving adoptive homes for the cats and dogs in their care.

Doreen Rapini, Shelter Operations Director for the HSOTC, was Friday's KVML "Newsmaker of the Day".

Rapini said, "We provide a safe haven for animals in transition, serve as advocates for animals and their people, work to end animal overpopulation and educate the public about compassion and responsibility towards all animals."

The HSOTC has the designation of a limited intake/no-kill shelter where animals are only euthanized if they are too sick to be treated or too aggressive to be suitable for adoption. The no-kill shelter desgnation rejects euthaniasia as a means of population control and instead works toward reducing the number of anima'ls born through increased spay and neuter programs including low-cost/free help for low income people.
In addition, the HSOTC plays a role in helping homeless companion animals find responsible, lifelong homes. However, since the HSOTC is limited in the number of animals that can be accepted, they employ waiting lists of owners wishing to surrender their pets for adoption and an active foster care program.

The nearly sixty-five year old HSOTC is a non-profit 501 (c)(3) organization. In 1997, the shelter acquired its current facility at 10040 Victoria Way, just west of downtown Jamestown.
The Humane Society is open Monday – Saturday 9:00AM – 3:00PM. Animal Visiting Hours Are:
Monday – Saturday 10:30AM – 2:30PM.
They have nine employees; all the other individuals who help at the shelter are volunteers.
Since nearly all of the funding comes through memberships and community support, fundraising events are an important aspect of the HSOTC. 
One of the annual fundaraising events will take place this Saturday, July 28th. It is the 16th annual Country BBQ at the Livestock Barn at the Mother Lode Fairgrounds in Sonora. The event runs from 5:30OPM – 9:00PM. Tickets will be made available at the door.
For membership information, volunteer opportunities and/or more details on Saturday's BBQ, just log onto http://www.hsotc.org
The "Newsmaker of the Day" is heard each weekday morning on AM 1450 KVML at 6:45, 7:45 and 8:45am.