State Split Over Pension Benefits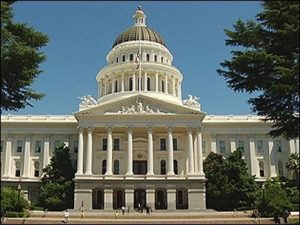 California Statehouse

View Photos
Sacramento, CA — California voters are split on their views over public employee pension benefits.
A new Field Poll finds that 37% believe that benefits are "too generous," 36% say they are "about right," 17% feel they are "not generous enough" and 10% have "no opinion."
50% oppose the notion of reducing collective bargaining rights, and 40% support the idea. A large majority, 67%, support a salary cap when calculating pension benefits for public employees, and 60% are in favor of increasing the minimum age which employees can start receiving pension benefits.