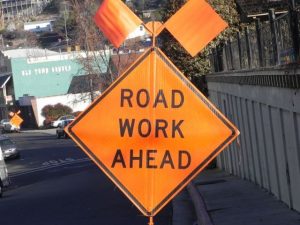 Road Work Ahead

View Photos
Sonora, CA — TUD crews are still on the scene, but most customers taps are back on. The Sonora Police Department is encouraging residents to avoid Snell Street where the line broke between School Street and Bonanza Street.

TUD says most customers water was restored around 11:30 this morning. However, Spokesperson Lisa Westbrook says, "Areas still without water are the Sonora Knolls area including bonus Gold Gate Court and Dragoon Circle. Crews hope to have the repairs done by 6pm tonight."
Westbrook says not only are the crews working on the line break, but they are also fixing damage done to the road.
Click here for a map.
Update 6:15pm: TUD crews are still working on the repairs. They now say they hope to be done by 8:30pm.
Update 9:05pm: TUD says crews just completed the repairs to the 8 inch main line break and road way. All water service is restored.