Defensible Space And Home Hardening Ahead Of Fire Season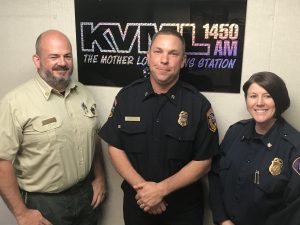 Clint Gould, Adam Frese and Aimee New

View Photos
Sonora, CA — Local fire officials will talk about the requirements, and what needs to be completed around properties, as we approach the dangerous fire prone summer months.
This weekend will be part three in our series focused on fire resiliency and preparedness. Guests will include City of Sonora Fire Chief Aimee New, CAL Fire Unit Forester Adam Frese and Stanislaus National Forest Deputy Fire Chief Clint Gould.
There will also be a discussion about the leading causes of fires in the area, and what can be done to help prevent devastating fires.
Earlier Mother Lode Views shows focused on the Tuolumne County Fire Initiative and evacuations. Next week, the series will conclude with a conversation about various fuel reduction projects underway, and ongoing efforts to slow potential wildfires.