Governor Receives Gun Bill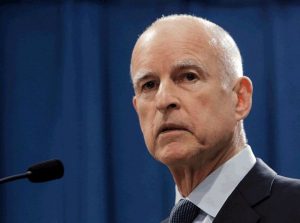 Jerry Brown

View Photos
Sacramento, CA — California lawmakers have sent Governor Jerry Brown a bill that would help confiscate guns from those not legally allowed to own them.
The Senate and Assembly approved $24 million in spending to hire 36 additional special agents for the Armed and Prohibited Persons Program. The program is unique to California. Officials cross check databases to find felons, or people mentally unstable, that illegally own firearms.
There has been a backlog of cases to investigate due to budget constraints. The department says nearly 20,000 people illegally own more than 39,000 handguns and 1,670 assault weapons in the state.