County Ed Trustees To Decide Fate Of Foothill Leadership Academy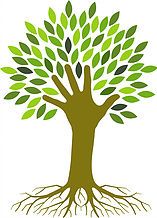 Foothill Leadership Academy Image

View Photos
Sonora, CA – Without the supportive recommendation of county education staff, a Mother Lode school seeking to renew its charter will make its case before the Tuolumne County Board of Education.
According to meeting documents for next Monday's special meeting of the Tuolumne County Board of Education (TCBOE), Superintendent of Schools Cathy Parker and staff are recommending that the trustees deny the Foothill Leadership Academy (FLA) application for a five-year charter renewal application on numerous grounds and order the school to discontinue operations at the close of the 2018-19 school year.
BOE attorney Scott Holbrook, a partner at the Sacramento offices of Atkinson, Andelson, Loya, Ruud & Romo (AALRR), will present the staff report and related performance metrics, all incorporated within the 21-page resolution for denial.
As reported here, the BOE office held a public hearing last month during which the board heard positive feedback from the FLA community. Public comments continue to be accepted. Within the past two weeks, academy administrators had an additional opportunity to present its education program to the board at another public meeting.
Patterns Of Lower Academic Achievement, Noncompliance
Speaking with Clarke Broadcasting, Parker explains that while a primary consideration for the denial is that increases in pupil academic achievement for all groups served by FLA are far below that of other public schools in the district schools, ongoing noncompliance in several areas also weighed heavily in, some reported here. As recently as March 20, Parker points out that her office cited FLA administrators for using accounts payable procedures to pay staff members who are legally required to be payroll employees.
"For those of us who are public schools…public entities, we are obligated to follow the rules that are put in place by our legislative offices," Parker shares earnestly. "It is reflected in the MOU…the petition, and that does not just go for fiscal compliance, it goes for operational compliance, it goes for academic performance compliance – it goes for everything that falls under being a school."
She continues, "That is what needs to be taken seriously. I do not think that the leadership at Foothill Leadership Academy does not take it seriously…we are not gauging whether…their intentions were true or not. That is beyond question. I really believe they wanted to have the best school for their kids. I truly believe that with all my heart. They are good people."
However, Parker states with a hint of true frustration, "This pattern of under-performance for kids in academics, the lack of [making] correction; to continuously violate the MOU and the petition; to violate state and federal laws as it relates to paying their employees and delivery of services for special education students is very concerning." She adds, "It is to the point that we felt we could not recommend…the renewal of this petition."
It will be up to the board to approve the denial resolution or to do nothing, which would trigger an automatic five-year charter renewal. Should the trustees side with county staff, FLA will then have the opportunity to appeal the charter denial to the State Board of Education.
Monday's meeting will open to the public following a closed session that will begin at 4:15 p.m. In anticipation of a sizeable public attendance, the meeting venue is Sonora High School Library (430 S. Washington St.).