Update: Historic Union Democrat Building Up For Sale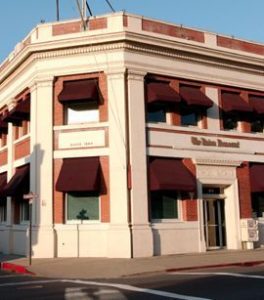 Union Democrat Building

View Photos
Update: The Union Democrat reports in a news story that in addition to the building being for sale, as reported below, the newspaper itself is also separately being offered for sale.
Original story posted at 1:30pm: Sonora, CA — The parent company of Sonora's Union Democrat recently filed for bankruptcy, and now the newspaper's downtown building is being offered for sale.
We reported in January that Western Communications, based in Bend, Oregon, filed for bankruptcy protection for the second time since 2011. The company owns seven newspapers, five in Oregon and two in California. The Union Democrat was founded in 1854 and purchased by Western Communications in 1998.
The Union Democrat's building at 84 South Washington Street is being offered for $925,000. You can find photos of the building's interior in the myMotherLode.com real estate section, by clicking here. The building was constructed in 1912 and is centrally located in downtown Sonora. The listing notes that it has 7,000 square ft. of retail office space within the street and upper levels, and an additional 3,000 sq. ft. basement.
Clarke Broadcasting reached out to Union Democrat Editor Lyn Riddle about the listing and she respectfully declined to comment at this time. No one could be reached this morning from Western Communications.
The real estate listing specifically references that a buyer may have a "possible rent back" opportunity, which could indicate that the newspaper is open to renting the space after the building sells.
The Union Democrat also announced in February that it had closed its Camage Avenue facility, and that its circulation department was moved to the downtown office on Washington Street.