McClintock: Sequester Now Only Option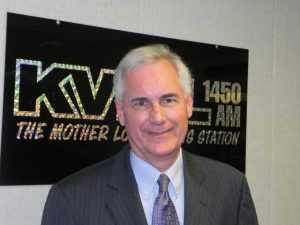 Tom McClintock

View Photos
Washington, DC — While Congressman Tom McClintock has reservations about seeing across the board spending reductions, he feels it is the country's best option at this point.
"At this moment in our history, it is the only tool to bring spending under control," said McClintock in an interview. "I actually voted against the measure that created the sequester, for a number of reasons. Not the least of which is that it is only 1/3 of the budget reduction that Standard and Poor's told us was the minimum reduction needed, in order to protect our credit rating. But at this point, the sequester is the only tool that we have to save our country from bankruptcy."
McClintock points out that federal spending has increased over 64% in the past 10 years, which he calls an "alarming rate."
"It is not even a cut at all in a conventional sense," he added. "It just limits the increase in federal spending over the next year."
During the interview, McClintock indicated that he feels the hype over the sequester is getting overblown. "According to what I'm hearing from the White House, this will be the end of the world," he said. "So we probably won't be talking again."
$85 billion in cuts are scheduled to take effect on Friday after the Congress and President have so-far failed to reach a compromise on how to reduce the $16-plus trillion dollar deficit.