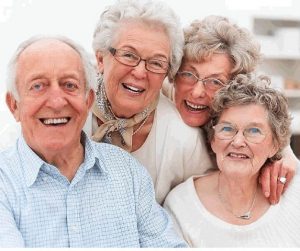 Seniors

View Photos
Sonora, CA — Seniors tell Tuolumne County officials how their housing and transportation needs are not being met. The Board of Supervisors Housing Policy Committee held a forum this week asking area seniors for input on a host of issues.

County Housing Program Coordinator Shelia Shanahan says, "I think there were several issues, one was how do you combine services with housing. The other is that as people age their incomes go down and people have trouble affording both of those services that they need. Housing is a problem. Finding a place to live, finding a way to do repairs on their homes. The county is in the process of updating our housing element and we really want to use this information to look at what kinds of programs or policies could the county adopt that might help develop the kind of senior housing and services mix."
The speakers at the forum included Mike Ruggles of Sierra Senior Providers, Cathie Peacock of Interfaith, local realtor Kathie Burby, Doreen Schmidt of the Area 12 Agency on Aging, Kathi Toepel of Catholic Charities, T.U.D. Board member Jim Grinnell, and TCTC Transportation Planner Tyler Summersett. Shanahan says the meeting was packed and they plan to have more forums in the future.