Hidden Funds Spur Special Hearing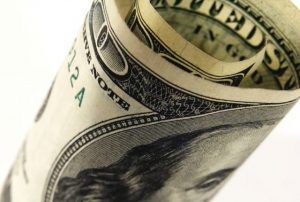 Money

View Photos
Sacramento, CA — A state audit committee will examine "hidden funds" after it was revealed that CAL Fire had $3.6 million in an account outside the state's general fund.
The money was held by the California District Attorneys Association, for a fee estimated to be 18%. The money had come from legal settlements, and it was supposed to go to the state's general fund.
The Los Angeles Times reports that Cal Fire Director Ken Pimlott notified the Department of Finance and Department of Natural Resources about the existence of the fund, after he was questioned about it by a reporter last week. The Department of Finance is now planning an investigation.
The Chair of the Joint Legislative Audit Committee, Democratic Assembly member Adam Gray, has called for a hearing to examine the prevalence and use of state accounts that are held outside of the public treasury.
It is the second high profile incident of "hidden funds" coming to light in state government. State parks head Ruth Coleman resigned after it was learned that $54 million was in an account outside the general fund.
"It is outrageous that public entities have apparently long seen fit to play shell games with the public's money," Gray says. "If a private sector company treated people's money the same way, somebody would be behind bars."
Gray says the first step is to shine light on the practice, and the second step is to make sure that it does not happen in the future.