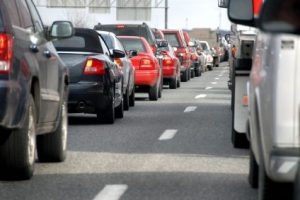 Traffic

View Photos
Sacramento, CA- A new year means new laws for getting behind the wheel in California. The new laws range from DUI testing to using electronic devices in your car.

CHP Commissioner Joe Farrow says, "The changes to California's traffic safety laws are designed to protect the motoring public," "Citizens are encouraged to familiarize themselves with these new laws as they could save your life, or the lives of your fellow motorists."
The CHP says ignorance of the law is no excuse so here are some of the new road rules in California that went into effect January 1st:
• Driving Under the Influence: A new law only allows for a blood test after an arrest not a urine test.
• Charter-Party Carriers of Passengers: Alcoholic Beverages: Open Containers
This new law requires that a person of at least 25 years of age or older be onboard whenever there is alcohol and there are people under 21 riding in the vehicle.
• Electronic Wireless Communications: Hands free, voice activated devices are allowed to let drivers send text messages while on the roadways.
• Financial Responsibility and Insurance: Drivers can now show proof of insurance and registration using a cell phone or tablet or other electronic device.
Click here for a complete list of all the new roadway laws for 2013.