Patterson Picked To Lead California Republican Party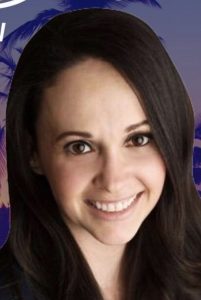 Jessica Patterson

View Photos
Sacramento, CA — At its convention over the weekend, a new leader was picked to serve as chair of the California Republican Party.
Jessica Patterson becomes the first woman to lead the California GOP. Patterson, 38, is a mother of two, and has served as the CEO of the California Trailblazers, a group that trains Republican legislative candidates.
She was generally considered to be the most moderate of the three candidates that sought the chairmanship, the others being former state Assemblyman Travis Allen and party activist Steven Frank. Patterson received 55-percent of the vote among party delegates. She vowed to increase the party's reach and bring its message into new corners of the state. She added that she wants the party to focus on issues specific to the state, and not get too caught up in national issues and debates.
Speakers at the convention included former candidate for Governor, John Cox, former White House Press Secretary Sean Spicer and HUD Secretary Ben Carson.