California Bill To Combat Skyrocketing Drug Prices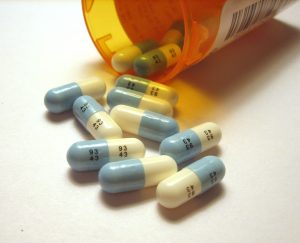 Prescription Drugs

View Photos
Sacramento, CA – A new bill calls for the end of pharmaceutical companies 'pay-for-delay' tactics regarding patents.
California's Attorney General Xavier Becerra partnered with Assemblymember Jim Wood (D-Santa Rosa) to introduce AB 824. The bill would stop pharmaceutical companies from pocketing billions in profits by using a "pay-for-delay" practice that results in an extension of their patents on brand name drugs beyond what Congress intended in the Hatch-Waxman Act of 1984.  That practice typically allows brand name drug manufacturers to pay competing generic drug manufacturers to delay bringing a cheaper version of the drug to market.
For example, Becerra shares, "Take the case of the drug "Cipro." It's a common place antibiotic manufactured by Bayer.  The pharmaceutical company held a patent on the drug that was set to expire in 2003. So, what Bayer did was it reached a deal with many of its rivals, paying them $400 million dollars to keep their drugs off of the market for six years." He added that during those years, Bayer raised the price of a single pill to $5.30. Once those agreements ended the pill's price dropped to 17 cents."
Calling it a scheme where the public ends up paying the tab, Wood rebukes. "It's unfortunate that the egregious acts of some drug companies taint the entire industry. When drug companies use these quiet pay-for-delay agreements it hurts consumers twice – once by delaying the introduction of an equivalent generic drug that is almost always cheaper and again by stifling additional competition when multiple generic companies begin producing even less expensive generic equivalents. This is just plain wrong."
According to the IMS Health Institute, generic drugs saved the U.S. health care system $1.67 trillion from 2007 to 2016. Additionally, the results of a Federal Trade Commission study concluded that these contracts led to $3.5 billion in additional costs for pharmaceutical drugs every year. That cost is passed on to health plans and the government, resulting in taxpayers ultimately footing the bill.