Trustees To Discuss Wildcat Ranch In Closed Session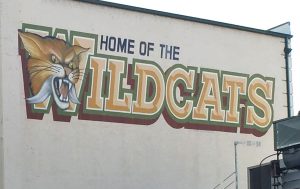 Wildcats Logo Sonora High School

View Photos
Sonora, CA — Sonora High trustees will hold a closed session over Wildcat Ranch sale issues, discuss a self-review and potential special needs bus purchase.
The Sonora Union High School District board's closed session agenda tonight includes two items. One, as reported here, involves discussion of a cease and desist letter recently sent to the district from the Tuolumne County Farm Bureau regarding the Wildcat Ranch property sale to the Park Foundation.
An announcement about the communication was made at the last board meeting after which the trustees agreed to discuss the matter in a special meeting closed session under the category of "potential litigation." The other closed session matter relates to a settlement offer over a personnel issue.
The trustees slated among its discussion items to work out the details of its annual self-review and goal-setting workshop, which is required under board bylaws. While the process can change, the format in recent years involved a 360-review with an employee survey. After it decides upon and conducts the evaluation, the board will use it for goal-setting and strategic planning.
Among their action items, the trustees will consider approving the purchase of a 2019 Thomas BC special needs transportation bus for an amount not to exceed $131,920, which will also require some budget revisions under that category. Part of the funding will come from a $93,662 Tuolumne County Air Pollution Control District grant program, specifically for the purpose of replacing an older bus with a new one that has better emissions standards.
The meeting begins at 6 p.m. in the district conference room (100 School Street).