Farm Bureau Upset About Wildcat Ranch Sale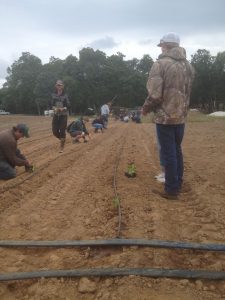 Wildcat Ranch

View Photos
Sonora, CA — The Tuolumne County Farm Bureau has sent a cease and desist letter to the Sonora Union High School District regarding the sale of the Wildcat Ranch property to the Park Foundation.
An announcement about the letter was made at this week's school board meeting, and the matter will be discussed by the trustees in closed session during a special meeting on January 22nd. It will be under the category of "potential litigation."
The Farm Bureau's letter argues that the Brown Act was violated because members of the Park Foundation sat in during some closed session board negotiations while other members of the public were not allowed. Since terms were allegedly illegally discussed during those times, the Farm Bureau argues the sale should be nullified. This concern was publicly addressed by the board at a past meeting, according to Superintendent Dr. Mark Miller.
He tells Clarke Broadcasting, "This is exactly the same discussion, and issue, that was brought up by a couple of members of the community last month, and the board dealt with it then. Now that it has been brought up by an attorney, we're going to have to deal with it…with the attorney, as opposed to just the members of the community. It is unfortunate because we would much prefer to use dollars that we are going to end up spending on 'legal' to build an ag facility or improve the quality of education. We live in an era where litigation is just a part of doing business, so we will refer it to counsel and move forward."
Many members of the agricultural community were upset that the school board moved forward with selling 112 acres of the ranch property at the intersection of Tuolumne and Wards Ferry roads. The price tag was $1-million and the district will retain 25 acres for its agricultural education program.
You can read the four page letter by clicking here.