Wildlife Protection Project Stalls Highway Traffic Through Jamestown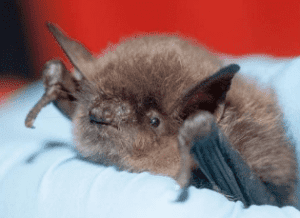 Bat

View Photos
Jamestown, CA — Expect very slow going through Jamestown as crews preparing for Woods Creek Bridge renovations plug its crevices to ward off bat nesting.
As reported here, Caltrans officials say the wildlife protection work, scheduled for Tuesday and Wednesday from 9 a.m. until 2 p.m., is being done to temporarily prevent Yuma Myotis, a bat species that typically roosts in the bridge gaps between mid-February and early December, from taking up residence.
That way, the bridge, located on Highway 49/108 just west of downtown Jamestown near the former Tweedy Tire garage, can be repaved this summer without disturbing a species that state Fish and Wildlife has listed among those of special concern. It is anticipated that the bats will find another spot and return next year as the Caltrans crews are specifically installing temporary foam that will be removed once the bridge work is complete.
Motorists will need to follow one-way traffic controls and prepare for delays of up to 15 minutes. Also, expect quite a bit of heavy equipment lined up near the area on both sides of the highway and a bucket truck taking up one lane of space at times on the bridge.
Caltrans added another cone zone to its roster. It involves Highway 120 in Groveland, where Wednesday through Friday drainage cleaning and inspection will be going on between SChool Street and Groveland Street Bridge from 8 a.m. until 3 p.m. Delays may run up to ten minutes, according to officials.