Protecting Bats Ahead Of Bridge Project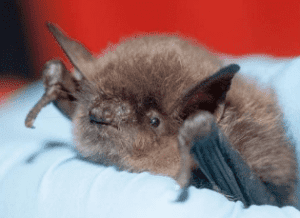 Bat

View Photos
Jamestown, CA — There will be traffic delays next week on Highway 108/49 as Caltrans takes steps toward preventing bats from taking residence at a bridge ahead of work planned for the summer.
Repaving is scheduled for the Woods Creek Bridge that is situated one mile outside of Jamestown. However, Yuma Myotis bats typically takes residence in the crevices and gaps of the bridge between February 15 and December 1st.
Caltrans Spokesperson Rick Estrada says, "What we'll be doing is installing foam into the crevices and the gaps of the bridge to prevent bats from climbing in there when they return to the area in February. The benefit is that when we do our paving project this summer there will be no wildlife on the bridge that may create a conflict."
He adds, "After the paving project is over, we will remove the foam, and the bats will be back on the bridge just as they were before. They will need to find a temporary roost this spring though, while we are getting ready for the project."
The upcoming prep work will take place Tuesday and Wednesday, January 22-23, from 9am-2pm. Traffic on the Woods Creek Bridge during that time will be limited to one lane, and 15 minute delays can be expected. Drivers are encouraged to take an alternate route if possible.
A Caltrans truck will be positioned on the bridge during the work, using a basket to provide workers access to the spans and underside of the bridge, where they will install the foam rods. Estrada notes that the Yuma Myotis Bat is a species of special concern listed by the California Department of Fish and Wildlife.