Five-Plus Year Sentence For Dr. Anderson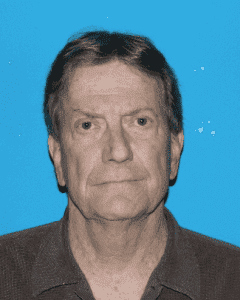 Dr. Danny Anderson

View Photos
Sonora, CA – Sonora Doctor Danny Anderson was sentenced to five years and four months in prison Friday for illegally passing over double-yellow lines and causing a triple fatal crash on J-59/La Grange Road in October 2016 – it's a charge he still denies.
The sentencing hearing, presided over by Judge Donald Segerstrom, began with three of the victim's family members addressing the court. One was Dillan Hoffman, who not only lost his mother, 51-year-old Tina and 16-year-old sister Trista, both from La Grange in the three vehicle collision, but also suffered two broken legs and multiple injuries as a result of the crash. Also, killed in the wreck was 71-year-old Rheinholt Eisemann of Copperopolis, the driver of one of the vehicles. The two others were Hoffman's Grandmother and his Step-Mother. Their emotionally charged statements relayed their grief and how the crash changed their lives forever. Tuolumne County District Attorney Laura Krieg shares, "The impact statements were very powerful. There were several people in the courtroom crying, including court personnel. They were very sad statements."
Then for the first time, Dr. Anderson addressed the court, something he had not done in his more than a month long trial that ended in his conviction in September of this last year, as reported here.  D.A. Krieg details that he apologized to the victims and told them that he was "sorry for their loss," but went on to say that he felt he did not cause the deadly crash. She says he also told them, "God bless them going forward." Dr. Anderson's defense attorney argued that he had no prior record and it was "just a one-time mistake," relays Krieg. She added that they asked the court to give him probation so "he could remain in the community and practice as a doctor and give back to the community."
Krieg countered with the gravity of the offense, and that Anderson chose to cross over double-yellow lines on a blind curve and pass two cars, he has to pay the consequences. The maximum sentence Anderson could get was 10 years four months, which is what the D.A. asked for, arguing, "You have three innocent lives lost because of his actions. He has never shown any remorse for the victims." She then condemned what Anderson did directly after the collision, "His actions after the fact, when he lied to police about his involvement, when he got rid of their vehicle involved in the crash, and showed that he did not respect the police or the victims, he should receive the maximum sentence."
Judge Segerstrom, seemed to agree with the D.A. and stated that he had driven along that stretch of J-59 where the defendant illegally passed, according to Krieg. She detailed that the judge called that passing decision a "crazy act," but that the court had to weigh that with the fact that Anderson does not have any prior record. In the end, Segerstrom sentenced Anderson to 5 years and four months. Under the law, Anderson will get 50 percent credit for time served as he has been in jail since his September 7th conviction, which Krieg explains could reduce that sentence in half. While she says she respects the court's decision, calling it "a difficult one," Krieg feels that the maximum was deserved. She expounds, "It wasn't even enough for what he did. The fact is he robbed a 16-year-old of her entire life. He took a mother and a granddaughter away, and he took a husband away from somebody, because of his impatience. It was a tough case all around, but I do respect the court's decision."
After the sentence was handed down, Krieg says she and the victims' family members hugged. She believes that they are just ready to move on and finally have a little bit of closure. However, there is still one more trial pending. Dr. Anderson's wife Diane, who was charged as an accessory to the hit and run and for concealing evidence, will go on trial March 13th.
Of note, before the sentencing Judge Donald Segrstrom ruled against a motion for a new trial brought by the defense after his conviction. It cited several reasons in an 80 page motion including that Anderson's original trial counsel was ineffective at trial and that jury instructions were read. The court ruled that none of the allegations had any merit and denied the motion, according to Krieg.