President Trump References California Police Shooting In Border Security Address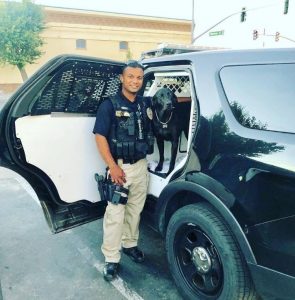 Officer Ronil Singh

View Photos
Washington, DC — President Donald Trump spoke about the recent death of Newman Police Corporal Ronil Singh last night during his address to the nation regarding immigration and border security.
Towards the end of the 13-minute speech from the Oval Office, the President referenced the death as a reason to construct a border wall. He stated, "The day after Christmas a young police officer in California was savagely murdered in cold blood by an illegal alien who just came across the border. The life of an American hero was stolen by someone who had no right to be in our country."
The death of Corporal Singh has reopened a discussion about California sanctuary policies after they were criticized by Stanislaus County Sheriff Adam Christianson after the arrest of the alleged shooter Gustavo Perez Arriaga. Immediately after the shooting a four county region was put under a blue alert, including Tuolumne, indicating that the violent offender could be in the area. He was eventually captured in Bakersfield.
Funeral services for Corporal Singh were held over the weekend.