Seven Total Arrested In Cop's Deadly Shooting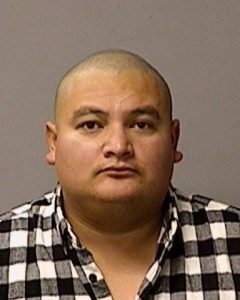 Gustavo Perez Arriaga

View Photos
Stanislaus County, CA – The girlfriend and another brother of the murder suspect are the latest to be taken into custody. They were arrested on Friday afternoon for allegedly trying to help the fugitive in his attempt to flee to Mexico.
The additional arrests bring the total to seven. As earlier reported, 32-year-old Gustavo Perez Arriaga, was arrested Friday afternoon at a home in Bakersfield. Arriaga allegedly gunned down Newman Police Corporal Ronil Singh after the officer pulled his vehicle over.
The latest pair detained are Arriaga's 30-year-old girlfriend Ana Leyde Cervantes of Newman and 34-year-old Conrado Virgen Mendoza of Chowchilla, who is his brother. He was picked up in Livermore and she was taken into custody in Turlock.
Earlier on Friday, another brother of Arriaga, 25-year-old Adrian Virgen and one of his co-workers Erik Razo Quiroz were also arrested for aiding and abetting the fugitive. All were in the country illegally, prompting Stanislaus County Sheriff Adam Christianson to passionately relay his disdain for state legislation that created sanctuary policies for illegal immigrants in the state. He is referring to SB 54, which was enacted last year. It bars law enforcement from detaining a person due to a hold request, responding to federal immigration enforcement's requests for notification or providing information about a person's release date unless it is already available publicly. Christianson criticized the law for tying law enforcement's hands. More of his comment can be viewed here.
Three other suspects were also arrested during the raid on the Bakersfield home. They were booked in Kern County Jail, but their booking photos are not available as its sheriff's department has a policy of not releasing booking photos.