Sonora High School Board To Discuss Wildcat Ranch In Closed Session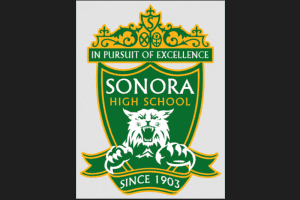 Sonora High School logo

View Photos
Sonora, CA — During tonight's Sonora High School District Board of Trustees meeting there will be further discussion about potentially selling the Wildcat Ranch property.
The board will meet at 6pm in regular session, and after voting on a list of items, the trustees will convene in closed session. The agenda notes that it is to negotiate the "price and/or terms of sale," related to the Wildcat Ranch with The Park Foundation. This past July the trustees declared the ranch to be "surplus property," clearing the way for its potential sale or lease. If any action is taken, it would be announced at the end of the meeting. We reported earlier that The Park Foundation is hoping to create a regional community park on the property, at the corner of Tuolumne Road and Wards Ferry Road, with trails, sports facilities and other recreational aspects. The school district had earlier indicated that it would like to potentially retain a portion of the ranch, as it is utilized by the Ag program.
In addition, during the regular session the board will vote to accept $2000 in donated wood shop tools and supplies from Connie Cassinetto, wife of the late Jack Cassinetto. In addition, the district will accept a $500 donation from Terri Arington to the FFA program.