Assembly Republicans Pick New Leader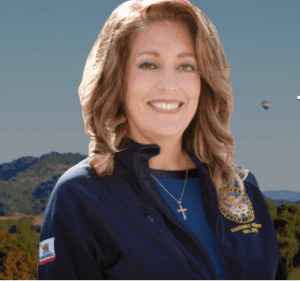 Marie Waldron

View Photos
Sacramento, CA — Marie Waldron, an Assemblywoman from Escondido, has been selected to the lead the Republicans in the California Assembly.
She was picked to replace Brian Dahle of Redding. Both Waldron and Dahle won re-election this week. Waldron says, "I look forward to continuing the fight to articulate conservative principles in a way that resonates with everyday Californians."
Dahle embraced the pick, by stating, "Marie Waldron will be an effective leader for the caucus and will continue our work to move the Republican Party toward greater relevance and viability in California. I am proud to support her."
Waldron is a business owner that represents parts of San Diego and Riverside counties. She was first elected to the Assembly in 2012.