Columbia College Working To Connect Students To Workforce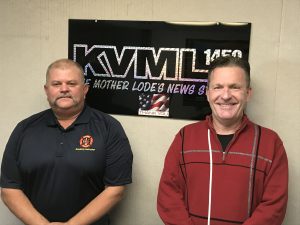 Shane Warner and Klaus Tenbergen

View Photos
Sonora, CA — Columbia College has some new programs and initiatives in place designed to help connect students with local employers, and in turn improve the local economy.
This weekend's Mother Lode Views will feature the Dean of Career Technical Education and Economic Development, Dr. Klaus Tenbergen and Fire Technology Program Coordinator, Shane Warner. The college has received hundreds of thousands of dollars in state grant funding to implement its apprenticeship initiative. Earlier programs include fields like hospitality, culinary arts and  child development. The newest effort is fire science. Hear about how the programs work and how they tie into local economic development.
They will also give an update on recent re-accredidation of various departments at the college, and speak about the Columbia College Promise scholarship that provides free tuition to all graduating seniors from Tuolumne County schools.