Ferretti Road Storm Damage Repair To Commence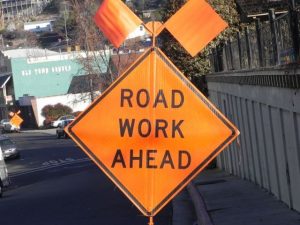 Road Work Ahead

View Photos
Sonora, CA – At a special meeting today, Tuolumne County Supervisors approved over a million dollars for emergency storm damage repairs on Ferretti Road in the Groveland area.
The county hired Ford Construction Company, Inc. out of Lodi to carry out the "Ferretti Road Emergency Culvert Replacement Project." The work will consist of replacing a culvert and making repairs on a stretch of roadway that was damaged during storms that ripped through the area in March. The span of road is just north of Pine Mountain Drive.
Construction is slated to begin on November 5 and run through January 18th of next year, weather permitting. Hours of operation will be from 7 a.m. to 7 p.m. Monday through Friday.
Motorists could face short delays as flaggers will be in place. Travelers are asked to obey all construction signs in the cone zones.
There are also several subcontractors working on the project that include Big B Construction, Tom Mayo Construction, Mid State Barrier and Chrisp Company.