Jury Convicts Man For Assault, Stalking Mother Of His Child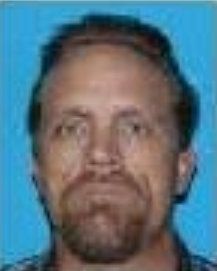 Zackariah Wagner TC Jail Booking Photo

View Photos
Sonora, CA – A local man is now facing a seven-year prison sentence for domestic violence, stalking, among several other related crimes.
Tuolumne County District Attorney Laura Krieg shares today that a jury handed back guilty convictions against Tuolumne County resident Zackariah Wagner last Friday. These also included inflicting injury on a child's parent, vandalism, resisting arrest, and six counts of violating a court order to stay away from the mother of his child for which he could be imprisoned for up to seven years.
According to the DA's office, a series of incidents triggered back in October of 2016, when the mother requested the defendant leave her residence and an argument ensued during which the defendant slapped, and struck the victim multiple times. She also suffered a broken finger while defending herself. Several weeks later, the defendant broke down the victim's front door, prompting her to call 911 for help. Investigating officers noticed her previous hand injury, resulting in felony charges filed against the defendant and the issuance of a criminal protective order, which forbade Wagner from coming within 100 feet of the victim or contacting her, personally or electronically.
However, Krieg states that Wagner began, in direct violation of the order, to repeatedly call the victim from a blocked number, drive by the victim's home while yelling obscenities, and follow her in his vehicle. He also threatened her when she confronted him over these activities, refusing to cease his repeated and harassing communications, even after multiple contacts with law enforcement. Krieg says Wagner even ran away from officers as they attempted to arrest him during one of the protective order violations.
Besides thanking the jury members for their careful attention and their thoughtful deliberations, Krieg lauds the victim for her bravery throughout the case and her two days of testimony that helped lead to Wagner's conviction.