Forest Prescribed Burn Could Last Several Years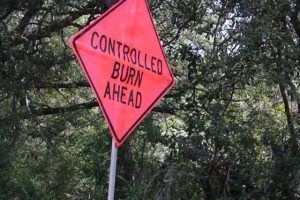 Monitored fire

View Photos
Sonora, CA — The Stanislaus National Forest plans to ignite two prescribed underburns in both Calaveras and Tuolumne counties this month and one is anticipated to last up to five years.
The China Ridge Understory Burn on the Groveland Ranger District will be lit this month, although an exact date has not been given. The burn will stretch along China Ridge south to Greeley Hill Road with a majority of the nearly 1,905 acres burned in understory adjacent to forest roads 1S15, 1S16 and 1S29. It will ignite up to 1,905 acres with low-intensity fire for the next five years. If conditions allow, forest officials explain that fires of 50 acres could be ignited daily. They add that the burning of the broadcast underburn will enhance public and firefighter safety by reducing forest fuels and in turn the impacts of large uncontrolled damaging wildland fires.
To meet those same goals, the Moore-Bellfour Underburn will begin October 15th on the Calaveras Ranger District along Forest Road 7N09 (Cabbage Patch Road) south of Salt Springs Reservoir. The plan is to burn a total of 300 acres throughout the fall; weather, fuel moisture, and air quality permitting. Fires will be lit on varying size blocks of acreage based on environmental conditions and smoke production.
Forest officials warn that during these burns smoke may be visible in these areas: Smith Station Road with some down canyon drift smoke visible in the evening and early morning and highways 4, 108, 120 and surrounding communities. Forest officials ask the public not report these as wildland fires.