New Enforcement Contract And Possible Police Chief In Angels Camp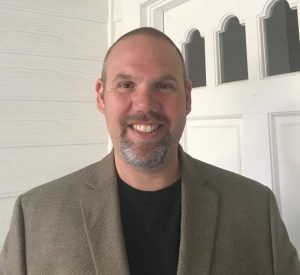 Chief Candidate Scott Ellis

View Photos
Angels Camp, CA — A new Angels Camp Police Chief candidate will be voted on next week and his promotion from within the department would add to a staffing problem facing the department — but city officials have a plan.
On the agenda for Tuesday's City Council meeting is the appointment of Scott Ellis as Chief of Police. He will be sworn in immediately if approved by the council, according to police officials. Ellis has been working at the department under the title of Sergeant since June of this year after leaving his position as a Program Manager for a Private Security Company. This is not his first job with the department; in 2000 he was hired as an officer. From there, he joined the Turlock Police Department and obtained the rank of Sergeant.
With Ellis' promotion, a replacement will need to be found for his current position. That is just adding to the departments already recognized shortage in staff. To alleviate the manpower problem the city today announced that a new contract has been reached with the Calaveras County Sheriff's Office. It will also need to be approved by both the city council and county supervisors. It allows for deputies to assist police officers on calls within the city limits beginning October 1st and running until June 30 of next year. City officials report that two recruits are in the process of completing required training and this deal will ensure 24 hour, 7 days a week coverage until then. Once those officers are staff, the city anticipates police resuming all law enforcement responses for the city by July 1, 2019. The budgeted cost for the contract $100,000 some of that money will come from current open positions at the department.
Ellis  would replace former Chief Todd Fordahl who will retire this October, as reported here. His salary would be nearly $107,000.