Second Logging Truck Collision In A Day Sends Two More To Trauma Centers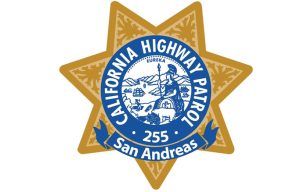 CHP San Andreas Unit logo

View Photos
San Andreas, CA – A two-vehicle crash involving a logging truck sent two locals to area trauma hospitals and slowed Highway 49 traffic for nearly two hours Monday night.
According to CHP San Andreas unit officials, the collision occurred shortly before 6 p.m. between Mokelumne Hill and San Andreas after 29-year-old Jay Stufflet of San Andreas, while driving a 2005 Ford Focus along Beverlynn Lane, pulled out onto the highway without yielding right of way.
As Stufflet entered the highway, 62-year-old Clifford Stormes of Grant Pass, Oregon, who was driving a 2013 Kenworth logging truck in the northbound lane, saw the vehicle but could not avoid the collision. The truck subsequently hit the Ford on the driver's side, causing serious injuries to Stufflet and his passenger, 33-year-old Teri Neikirk of Sonora.
Neither Stufflet and Neikirk were wearing safety belts, officials report, adding that both were flown from the scene to Modesto; Stufflet to Memorial Medical Center and Neikirk to Doctors Medical Center. The highway was under one-way traffic control for about two hours while responders investigated and cleaned up the accident scene. Officials say that alcohol and/or drugs were not factors in the collision.
It was the second area crash on Monday involving a logging truck. As reported here, during the morning rush hour, a Coulterville man suffered moderate injuries and his toddler daughter minor ones after he pulled out into the path of a logging truck traveling on Highway 49 by the Northern Mariposa County History Center in the heart of Coulterville.
Swerving in an attempt to avoid the vehicle, the truck plunged into and damaged "Whistling Billy," an 1860's locomotive that the museum has displayed out in front of the museum for at least the past 60 years.