New Illegal Grow Found On Former Deadly Site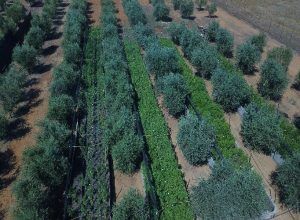 Pot plants found at illegal grow in Olive Tree orchard

View Photos
Rail Road Flat, CA – Raids were carried out on two properties in Rail Road Flat, one that several years ago was the scene of a reported triple homicide, the other hidden in an orchard.
The Calaveras County Sheriff's Office Marijuana Enforcement Team served the unrelated searches in Railroad Flat and Copperopolis on Thursday. The first site was located in the 1400 block of Railroad Flat Road and is where three people were shot dead in an attempted robbery back in October of 2015. The shooting involved the property owner and his brother, who gunned down three men trying to steal some pot plants, further details on that story can be viewed here. In yesterday's raid, deputies found a trailer with primitive living conditions and an outdoor cooking area, but no suspects were found. Deputies uncovered 201 large marijuana plants.
The second location was in the 4400 block of Hunt Road in Copperopolis where 2097 plants were discovered concealed in an olive tree orchard. Deputies called it an "elaborate marijuana growing operation" as the plants were found in between the rows of the trees, some growing in raised planter beds.
All the pot plants were destroyed, according to sheriff's officials, who note that investigations into both grow are ongoing.