Big Trees Village Water Customers Get 'Boil Water' Notices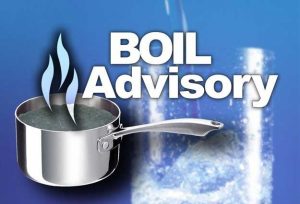 Boil Water Advisory

View Photos
San Andreas, CA — A Mother Lode water district is blaming an intrusion of wildlife into an antiquated redwood water storage tank for issuing notices directing affected customers to boil their water before using it until cleanup and testing are complete.
Calaveras County Water District officials say they issued "boil water" notices this afternoon in the Big Trees Village area out of an abundance of caution. The notices affect about 150 customers who are receiving hand-delivered or posted notes on their front doors. The specifically affected area involves all customers on Meko Drive, Midoo Way, Blackfoot Circle and Miwuk Lane along with those living on Shoshone Drive with residence numbers between 1830 and 2027. To view a map of the impacted service area, click into the image box slideshow.
Immediate plans are for professional divers to clean the tank, which will then be flushed and dosed with additional chlorine. This may generate water pressure fluctuations over the next few days, according to district officials. The water in the tank after it is refilled will then be lab tested on consecutive days and once the tests come back clear the boil water notice will be lifted. If all goes well, officials hope to lift the notice by Sunday or Monday.
District crews reportedly discovered the issue during a routine tank inspection of a redwood tank that officials describe as one of the oldest ones still in use whose materials have reached the end of their useful life. Officials note that last year it was able to tap California Office of Emergency Services (Cal OES) funding and ratepayer dollars to replace three similar redwood tanks in the service area with steel ones. Too, grant applications have since been submitted to replace the tank in question as well as four other redwood tanks in the Dorrington, Arnold and Forest Meadows areas.