CHP Patrolling For Drunk, Drugged Drivers Over Labor Day Weekend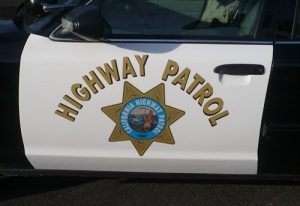 CHP Patrol Car Logo

View Photos
Sonora, CA — Noting that for many folks, Labor Day weekend is a 'last hurrah' summer holiday, CHP officials say plans are to have patrols out in full force.
The three-day Labor Day Maximum Enforcement Period (MEP) officially begins at 6 p.m. tomorrow and will last until midnight Monday, Sept. 1. During this time, all available CHP officers will be out on the roadways. Besides assisting motorists, they and drug recognition experts will be focusing on finding impaired drivers and getting them off the highways.
According to the CHP, it made 1,000 DUI alcohol and/or drug arrests during last year's Labor Day weekend and 30 people were killed in traffic collisions. Impaired driving remains one of the most serious traffic-related problems across the state's roadways, says CHP Commissioner Warren Stanley. "Let's end the summer safely and remember to designate a sober driver, wear a seatbelt and obey all traffic laws," he adds.
AAA states that motorists across the country will continue seeing local pump prices dropping but the rates are still nationally around $2.84, which is about 48 cents more than a year ago and the highest since 2014. Locally, in the Sonora area, prices are running between $3.09 and $3.59. In San Andreas, they are between $3.34 and $3.39. For the latest gas prices in the Mother Lode, click here.
AAA is offering a Labor Day Tipsy Tow service statewide on Monday that begins at 6 p.m. and runs until 6 a.m. Tuesday, Sept. 4. It provides a free ride home and vehicle tow of up to ten miles for any driver, not just those who belong to AAA, and motorists are charged a standard towing rate for mileage beyond that.
Drivers, potential passengers, party hosts, bartenders, restaurant managers or anyone who wants to ensure a safe ride home for an intoxicated motorist should call 1-800-AAA-HELP (1-800-222-4357) during the service period and state that they need a Tipsy Tow.
The Tipsy Tow specifically excludes transporting motorists requesting a tow to another drinking establishment, repair facility or any other location other than their home or public accommodations where the motorist is or plans to become a guest. Other services not covered include requests to start a vehicle; flat tire change; gas delivery; taxi service and requests to transport more than two people with the vehicle.