Wildfire Legislation Faces Deadline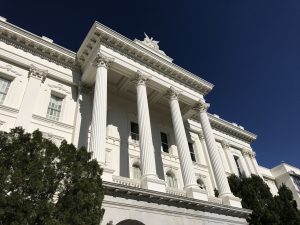 California State Capitol Building

View Photos
Sacramento, CA — Lawmakers in Sacramento have been trying to find compromise on legislation that would increase funding for forest management projects, and reduce the consequences for utilities that have equipment that sparks fires.
All bills must pass through conference committee today in order to remain eligible this session. Lawmakers worked late into the evening yesterday but have yet to reach an agreement. A panel has been debating for weeks whether companies like PG&E should continue to be held liable for fires caused by their equipment, and if so, how much of the fines/penalties can be passed along to ratepayers.
Also up for debate is how much state money should be set aside over the next five years for prescribed burning and removal of dead and dying trees. The latest draft proposal is $190-million annually, but many Assembly leaders are calling for at least $300-million.