New Details Released In Motorcycle VS. Semi Crash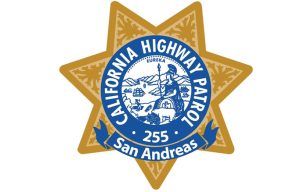 CHP San Andreas Unit logo

View Photos
Angels Camp, CA – The CHP has released more details surrounding a motorcycle versus big rig crash that shut down Highway 4 for more than an hour this afternoon.
The wreck happened in the noon hour east of the intersection of Pool Station Road in the Angels Camp area of Calaveras County. As earlier reported here, after the two collided the big rig was jack-knifed across the roadway blocking it while the motorcycle was stuck underneath the semi.
The CHP reports that 49-year-old Shawn Scott of Millbrea, California was riding his 2006 Harley Davidson motorcycle eastbound at about 60 mph when he came up behind a 1990 Dodge Ram truck driven by 76-year-old Barbara Dunkel of Angels Camp. CHP Spokesperson officer Toby Butzler reports Scott illegally crossed over the yellow-double lines into the oncoming lane to pass the pickup. It was then that Scott saw a 2013 Freightliner coming right at him. Behind the wheel of the semi was 41-year-old David Osuna of Modesto. Both slammed on their brakes but were unable to stop and hit head-on.
Scott was ejected from the bike and suffered major injuries. Butzler states the impact shot debris at the passing pickup causing damage to it. Dunkel and Osuna were not hurt in the collision.
The highway was closed to traffic for 90 minute and then opened to one-way traffic control for another half hour while tow crews removed the wreckage.