Man Accused Of Arson At Mother Lode Casino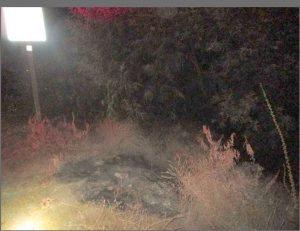 Scene of arson fires started on Tuolumne Road North

View Photos
Tuolumne, CA — After sparking a fire in the back of a truck at the Black Oak Casino, a suspect then ignited two vegetation fires along Tuolumne Road North.
The arson took place just after 4:30 a.m. on Thursday. When Tuolumne County Sheriff's Deputies arrived at the casino security personnel relayed that 36-year-old Hugo Montes had started a fire in the back of his cousin's pick-up truck in the casino parking structure. Security ordered him to leave the property. Moments later, a security guard spotted two brush fires along Tuolumne Road North near the Casino. He was able to extinguish them quickly and detain Montes at the scene.
A CAL Fire investigator was called to the scene and determined matches were used to ignite the blazes. When deputies questioned Montes, it was clear he was intoxicated as his speech was slurred and he reeked of alcohol. He was arrested after he admitted to starting the fires.
Montes was charged with arson and public intoxication. A breath test registered his blood alcohol level at .168. Sheriff's officials note that if not for the quick action of the security guard to put out the fires, this incident could have ended much worse.