Supervisors Finalize CAO Contract With Riggs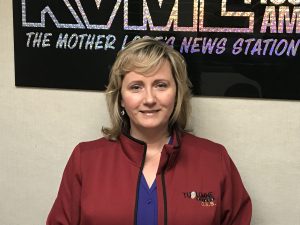 Tracie Riggs

View Photos
Sonora, CA — After offering her high praise, the Tuolumne County Board of Supervisors voted to approve a contract agreement with Tracie Riggs to become the new County Administrative Officer (CAO).
Riggs will step into the role of acting CAO on November 1st while outgoing CAO Craig Pedro will be assigned to special projects outside of the office, and then she will become the permanent CAO effective January 1st. Riggs salary will start at $160,393 and her contract is for five years.
District Three Supervisor Evan Royce noted that Riggs has been "extremely impressive" operating under the stress of difficult emergencies she has encountered through her role as Office of Emergency Services Coordinator.
District One Supervisor Sherri Brennan says Riggs has been "a leader amongst her peers," when it comes to tackling statewide issues like tree mortality.
District Five Supervisor Karl Rodefer added that it is an "exciting moment for Tuolumne County."
The board also offered thanks and praise to the soon to be retiring Pedro.
Riggs, who will become the first woman to serve as the county's CAO, has a bachelor of science degree in health administration and a masters degree in public administration. Prior to her 12 years working in Tuolumne County government she had 15 years of experience in the private sector. As Assistant County Administrator, Riggs has been the budget coordinator, office of emergency services coordinator, and helped oversee a number of internal departments and divisions.