Traffic Stop Passenger Hauled To Jail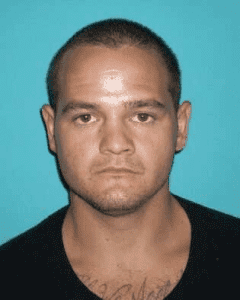 James Darin Williamson TCSO Booking Photo

View Photos
Sonora, CA — A convicted felon caught with a loaded gun and ammunition while along for a late night ride now faces fresh charges.
According to Tuolumne County Sheriff's spokesperson Sgt. Deborah Moss, a vehicle was pulled over for a traffic stop on Highway 49/108 in Jamestown near the Chevron station shortly before 3 a.m. Tuesday.
While checking out the vehicle, deputies found that a passenger, 29-year-old James Darin Williamson, who has an Oakdale mailing address, was on searchable probation. During a subsequent vehicle search a loaded .22 revolver and 51 rounds of .22 ammunition were located. Williamson admitted both were his.
As a convicted felon not allowed to have firearms or ammo, he was charged with felony possession of both. He was also arrested on two misdemeanor counts of possessing drug paraphernalia and concealing evidence after deputies uncovered a methamphetamine smoking pipe on the floorboard where he had been sitting. His assigned bond was $10,000.