Academy Expansion Cuts Waitlist And Brings Jobs To Mother Lode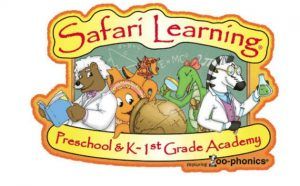 Safari Learning Academy

View Photos
Sonora, CA – With a waitlist of between 140 and 160 children over the past three years, the plans to expand a local daycare is welcome news to parents and area businesses.
Working with the Tuolumne County Economic Development Authority the Safari Learning Academy has announced it will leave its current location in the Sonora Fitness Center to build a new 12,000 square foot facility located at 18470 Striker Court near Standard Park in Sonora. The academy has also teamed up with Adventists Health Sonora. Its new cancer center is bringing new jobs to the area and in turn more families that will need child care.  The partnership includes Safari Learning expanding its hours and adding an infant program once the new facility is built.
TCEDA director Larry Cope says it is exciting news, adding, "It will provide an opportunity for more students to be able to get into the pre-school.  And why that is important is that our workforce needs that. If you're going to have both mother and father out working, you need good pre-schools and schools." He expounds, "Having something like this in the community not only creates jobs and investment, but it also creates and opportunity where we can attract more families here."
The academy is also adding new positions. "I am in the process of hiring teachers in the Sonora area. 6 to 8 teachers will be needed by February of 2019," details Katie Edwards, Director and Business Manager of Safari Learning Academy.
The academy opened in 2007 with 50 children. It now boasts 130 students ranging from ages 18 months to 1st grade. A ground breaking on the new building will be held Thursday, August 23 at 12:30 p.m. at the new site.