High Court Rules Interests Rates On Some Personal Loans Illegal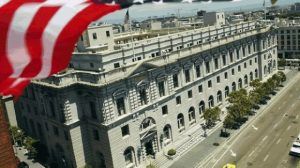 California Supreme Court Building

View Photos
Sonora, CA — The California Supreme Court found that interest rates on some personal loans may be so high that they are illegal under state law – ruling on the side of consumers.
However, Monday's decision did not define exactly what interest rate would qualify as unconscionable. At issue in the class action suit against lender CashCall were consumer loans of $2,500 and higher with an interest rate of 90 percent or higher. California does not cap the amount lenders can charge in interest rates on those loans. In a unanimous decision, the court ruled that the lack of a cap did not mean that courts must allow any interest rate.
State law does limits interest on loans of up to $2,500 at 20 percent to 30 percent, but bills to cap higher-value loans proposed over the last couple of years have failed. Last year, according to the Los Angeles Times newspaper, state-licensed lenders in California made more than 350,000 consumer loans with interest rates of 100 percent or higher.