TCSO Deputy Hurt In Foot Chase With Wanted Man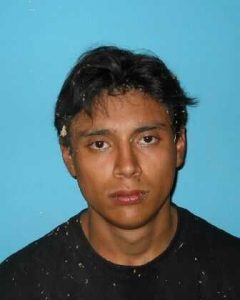 Zachariah Guzman Jr.

View Photos
Tuolumne, CA – A Tuolumne County Sheriff's Deputy refused to give up during a foot chase of a wanted man even after injuring both his legs in a fall – but in the end he caught the suspect.
After receiving a tip Tuesday afternoon that wanted suspect 19-year-old Zachariah Guzman Jr. had been spotted walking along Tuolumne Road North in Tuolumne, a deputy began patrolling the area. Once on Mi Wu Street the deputy saw Guzman and ordered him to stop. Instead, he took off down an embankment. When the deputy caught up to him, the two went tumbling down the ditch, injuring the deputy's legs.
Guzman got up and continued running until the deputy tackled him. Guzman began to fight with the deputy, according to sheriff's officials, who detail that he tried to choke the deputy with both arms wrapped around his neck. Luckily that is when back up arrived and helped to subdue Guzman.
He was arrested for seven bench warrants related to weapons charges, drug possession and transportation for sale, giving false identification to a peace officer, theft, and vandalism.  He now faces new charges for resisting arrest.
The deputy is recovering from a serious ankle and knee injury.