Changing Of Guard On Sonora City Council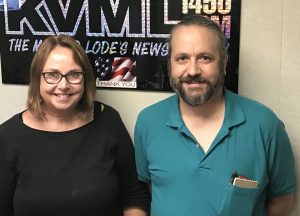 Colette Such and Jim Garaventa

View Photos
Sonora, CA — Sonora leaders will talk about issues that will face the city over the next year.
This weekend's Mother Lode Views will feature the newest elected member, Colette Such, and the new Mayor, Jim Garaventa. They will speak about their backgrounds and issues like homelessness, economic development and Vision Sonora.
Garaventa is beginning his second four-year term of office. He was elected Mayor earlier this month by his fellow council members after Connie Williams finished her two year Mayoral term.
Such was the top vote-getter in the June primary election. She spent 30 years in the healthcare industry, and the past five years she has been a leader with the Columbia College Foundation.